SpyApp: #1 Free Spy App
We are going to introduce you to SpyApp (Spy App). It is a free spying application. Include more than 10+ free spy features.
Spy on all the activities such as SMS, Calls, URL history
Track the real-time location of the device
Spy on Facebook, WhatsApp, Snapchat, Instagram, Viber, etc
View the activity of the target person
More than 5000 android users and 1000 iPhone users
Total Free & 100% Undetectable
DOWNLOAD SPY APP NOW MORE 10+ SPY APP FEATURES
3 Easy Steps to Spy on Phone (100% FREE)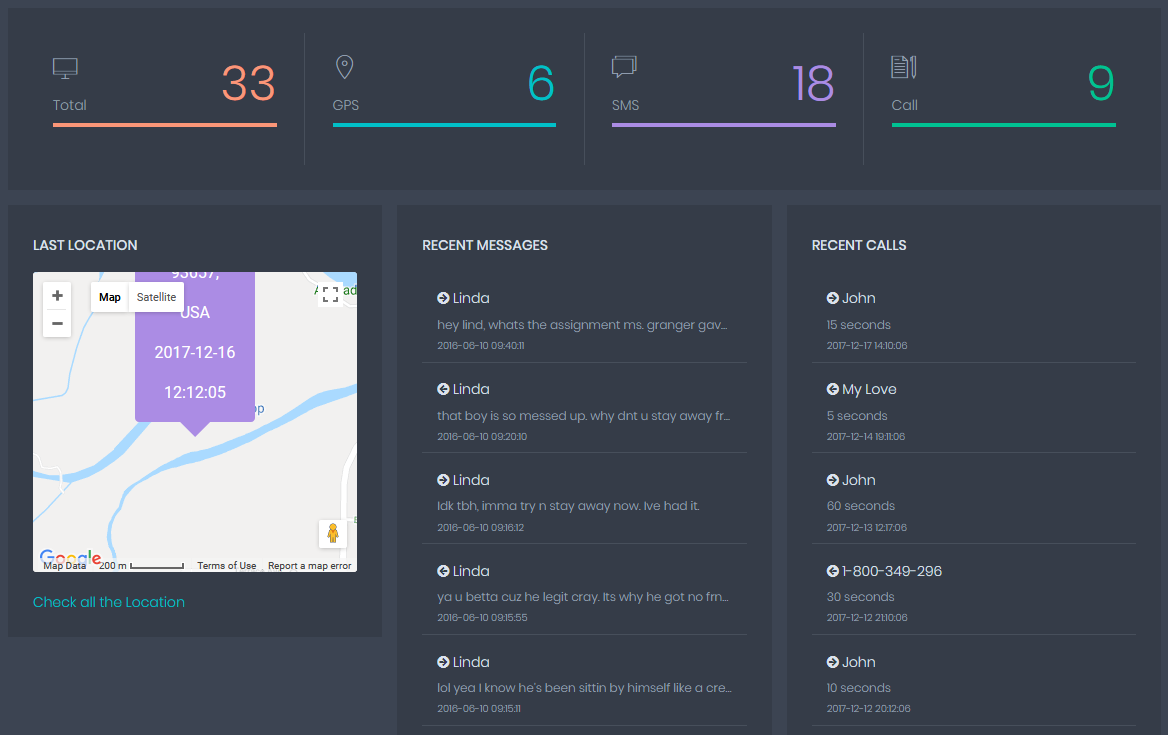 There are 3 simple steps to follow to use SpyApp to spy on the target phone.
Step 1: Download SpyApp
You can visit app.spyapp.net to download & install SpyApp on the target device.
Step 2: Setup Your Account
Fill in all the details required to complete the registration (include email/password).
Step 3: Monitor
Once you have registered, you can easily log in to this application and access the control panel at spyapp.net/cp/. After this, you will be able to track calls, messages, social media, or any kind of activity on the target phone.
10+ SpyApp Features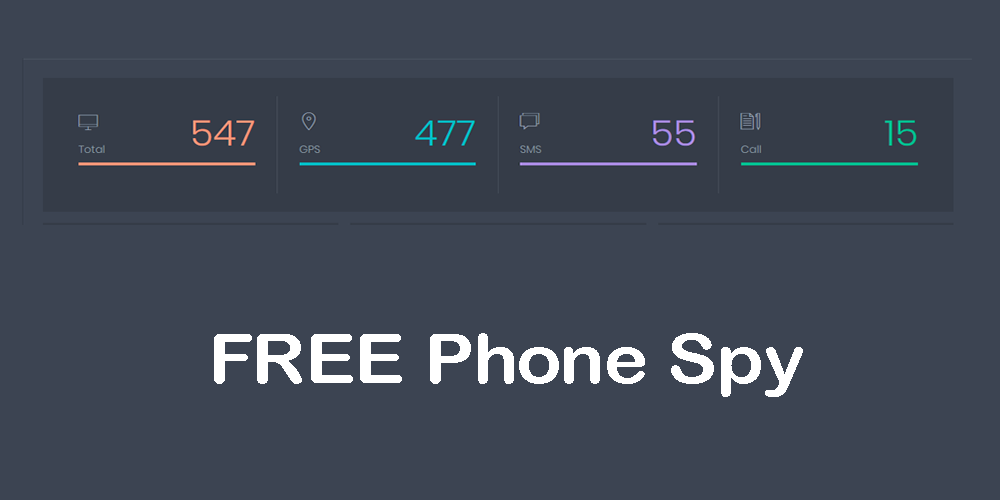 The application has a variety of features. You can use all features to spy on the cell phone for FREE.
Track Phone Location
You can know the location of the device and the victim, through the fantastic Free GPS tracker. You can easily track their location and can reach them in case of any emergency.
Message Spy
All the multimedia and text messages of the device can be read at once through this app. Even the messages which have been deleted from the targeted device can be read without the acknowledgment of the victim.
Spy Call
You get the facility of recording all the calls that are made or received through the targeted device. Also, you will be availed with all the necessary details like call duration and the conversation in real-time.
Social Media Spy
The application can be used to get all the messages which have been sent or received on these instant messengers like WhatsApp, Facebook, Snapchat, and much more. You can supervise all the activities of these messengers and can know about the real happenings.
Live Call Recording
It can be something very interesting where you can hear all the surrounding sounds of the targeted phone. This means you can come to know about all the other talking which has been done in the place.
Check on The Contacts
All the contacts which are being saved on the device can also be known easily. Even the activities and events of the calendar are made available to the user. If the victim has made any changes to the contact list, you will be notified immediately.
Notifications and Alerts
In case if the number of the Sim card gets change then you don't need to worry as the SpyApp app will immediately message you the new Sim card number.
Undetectable
That means you can do whatever you want without the fear of getting caught. The user after installing it on the targeted device can go for the hide option which disables the victim its presence.
Why need SpyApp?

Parental Control
This is one of the best software that lets you have parental control over your children and ensure that they are not exposed to the evils of the internet. If you have kids or you know someone who requires to have control over their kids, this software can be an ideal suggestion.
Free Award-Winning Application
Most of the other spying applications are either fake or not free. This application is recognized by authorities for its flawless data collection and tracking and has been in service for many years. Another feature of this application is that it's free, and there have to be no purchases made.
Undetectable
This is one of the best features of this application. It cannot be detected, and your target will never know if they are being spied on. This gives the space for easy spying on your target.
Various Devices Can Be Monitored
The application is compatible with both Android mobile and tablets as well as iPhone and iPad.
Can Be Installed Easily
This application is user-friendly and can be downloaded and installed in no time. The procedure is so simple. The app downloaded from the website can be installed with just one click.
Easy To Use
Files can be easily retrieved like music, images, videos, and recordings from the target device. It saves time in the process too.
Substantial Dashboard
This application comes with a comprehensive panel with many features. The dashboard is easily accessible, and you can check the live demo available on the website.
Privacy Policy
The strict privacy policy of the application is commendable. It keeps the information of all the users confidential, and there's no chance of leaking any information.
No Illegal Activities
Before you sign up for the application, it gives you a set of rules and regulations which prevent the misuse of personal information and makes sure it's used o everyone's best interest. However, you cannot install this application on the target's phone without their consent to it.
Customer Support
This application offers well-networked customer support through its website. The executives need to e-mail your concerns to get them solved.
Client Satisfaction
This application works towards the goal of 100% satisfaction with its customers. With a user-friendly design and the best of features, it has gained 96% of satisfied customers.
Trustworthy
This application has been in the market for more than five years and has provided service to over 5000 android users and 1000 iPhone users. Its long lifetime in the market renders it trustworthy and genuine amongst its customers.
These right here are all the reasons you should be trusting the SpyApp app other than just anty spying software. It's easy, free, trustworthy, and worth your time.



FAQS
Some questions/answers about SpyApp
What phones does SpyApp work on?
Now SpyApp compatible with: iDevice (iPhone 5 Above, iPad, iPod Touch) and Android( 4.x above).
How do I install the Spy App on the cell phone?
You can follow instructions step by step in documents in this link below to download and install SpyApp into the target phone. Choose a suitable version for the operating system of your target phone.
For Android: https://app.spyapp.net
How long do I have to wait to view all tracking data?
You have to wait at least 15 minutes to view the first tracking data in the condition the target phone has an internet connection always. If the target phone only has an internet connection sometimes, you may have to wait longer.
Are deleted SMS still captured?
All SMS sent/received on target will be recorded even if the target phone user tries to delete it immediately after sending/receiving.
Can I track deleted messages on WhatsApp?
If your target device is rooted then you can track deleted messages and can see new WhatsApp messages for around 15 to 30 minutes depends on what interval you want to see. But if your device is not rooted yet then you can not track deleted messages and you must wait longer than usual to see new messages. Sometimes it takes 1 day to 3 days.
Can a phone be spying with the help of the number only?
If you are aware of the right tools, you can try spying on a phone, only with the number. If you follow the technical method, you have to know a lot, yes I mean a lot. You have to know the IMEI number or jailbreaking of devices or first rooting. But, for this, you have to have physical access to the device. When you do not have physical access, you have to use a customized spy app. These apps are just perfect for smartphones, and only a number is all that you need. When you use any monitoring app, you should use a good spy app, with powerful features. It should also have good reviews and should come with no trust issues.
Should you ever try to reset the passcode?
Never, should attempt to reset the passcode of the device. This is indeed a very common mistake. Whenever this is attempted, all data on the phone will be deleted. The phone is no more of any use now, and you will not be capable of tracking any messages or information. It is better to use just a spy app for this purpose.